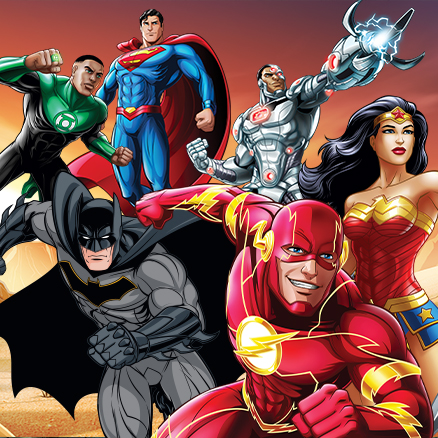 You know what happens when the bad guys underestimate the Justice League? Ooof, they get slayed!
The Justice League is the Earth's first line of defense against extraterrestrial threats, with each member bringing something unique and badass to the table to fight the enemy! Meet the team: Superman, the Man of Steel; Wonder Woman, the Amazonian warrior; Aquaman, the king of Atlantis and the seven seas; The Flash, the Fastest Man alive; Batman, the Greatest Detective of all time; Cyborg, the machine and human hybrid and Green Lantern! Together, they can tackle any monster and defeat any creature, while keeping the world safe!
Each one has a skill set that they bring to the table to fight formidable enemies like Steppenwolf and Darkseid! Superman keeps the team going while Batman creates strategies and contingency plans! When they join forces and put their minds together, they are unstoppable!
For fans of the Justice League, Redwolf has some super cool and awesome T-shirts, with something for everyone, no matter who their favorite superhero from the league is!
From the comics to the animated shows to the movies, the Justice League has managed to enthrall and defeat the bad guy every single time, with their awesome superpowers! You could always believe that no matter what, if you had your own league of superheroes, like your friends and family, you could always accomplish anything!
Pay a tribute to the heroics of the Justice League by buying all this awesome merch right now!