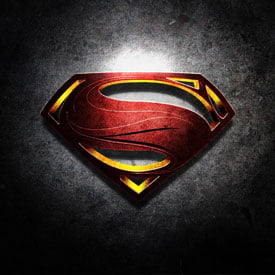 Faster than a bullet, stronger than a thousand seas, more powerful than a nuclear bomb. He's the one who saves the world, day in day out.
From his blue reporter uniform to his flying cape to the 'S' on the chest, this superhero was sent to earth in a StarCraft from a dying planet called Krypton by his father. He was discovered by a couple and decided to raise him as their own child naming the infant Clark Kent.

As he grew older his body began to develop abilities which were quite unlike any human. Clark decided to use his power for good and only human good.

Clark worked as a reporter for the Metropolis Daily Planet and as a superhero saving the world from the crashing planes and blasts.

He is the strongest superhero with super strength, super hearing abilities, can fly high faster than sound, and can see through walls but one thing he cannot handle is Kryptonite. An element from his birthplace.
The Man of Steel. The Last Son of Krypton. He is Superman.
Redwolf has curated an awesome merch collection of the most iconic superhero of all time. Shop for officially licensed products by DC only on Redwolf!