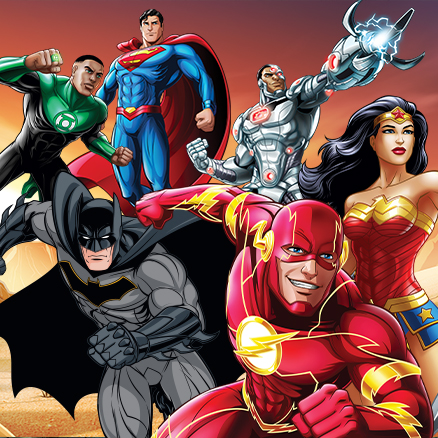 "You can't save the world alone"
How does this come into play?

The Justice Leagues comprises seven heroes with seven different pasts and each having their iconic powers!
The team is made up of the Man of Steel, the Amazonian princess, King of Atlantis and the seven seas, the fastest man in the world, the ingenious Caped Crusader, a half-human and half-machine Cyborg, and a lantern bearer.
When all of them come together, you know the bad guys are in for some serious trouble.
Each character brings something different to the table. While Superman is the one motivating the team and doing the right thing, Batman is busy strategizing and developing contingency plans because just in case..

Redwolf's collection of official Justice League Badges successfully captures the unique side of every member. No matter who's your favourite hero, we have some kickass merch for everyone.

As fans, we grew up reading Justice League comics and for us, they are not just superheroes saving the world. They are our idols who made us believe that no matter what happens if you have your league (friends and family) beside you, you can overcome every fear in your way to achieving your goals.

From action-packed comic books to movies the super seven never failed to entertain us.
Show your fan love and check out our collection of Justice League Badges!