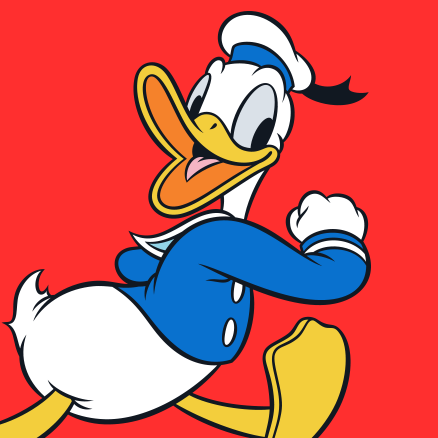 Everyone's favorite angry duck is here, and he's ready to have a quacking good time. Always full of mischief, Donald has been making his famous duck-loud noise all over the world since Walt Disney first drew him back in 1934. Whether it's his bad luck, fiery temper, or just general love of mischief-making which got you hooked, there's something truly special about this international icon.
Spice up your wardrobe with classic Donald Duck sailor stripes, add some classic vibes from the golden age of comics with Ted Osborne designs, or bring high-end style with Don Rosa depictions- no matter your taste Redwolf has them all! Accessorize your home with unique and irky posters for effective anger management, or say it without words by getting Donald himself on any item of clothing you want. Coasters, fridge magnets, mugs a,nd more featuring the angry duck are a must-have, so get it today!
Don't let this fine fowl take flight without catching him putting on a duck show first – get Donald Duck's merchandise from Redwolf before it's too late!