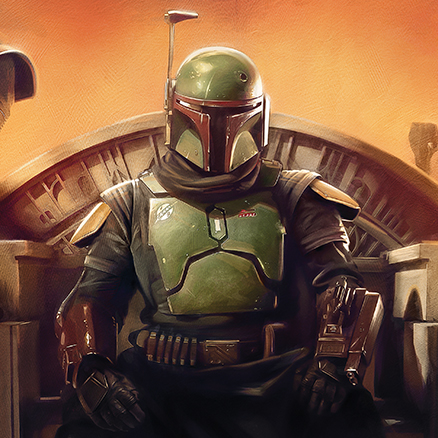 Welcome to the world of Boba Fett, the most popular bounty hunter in the galaxy! This tough-as-nails mercenary has a singular goal - to make a name for himself and earn big credits by taking over the territory once controlled by Jabba the Hutt. Notorious for his stoic demeanor and seemingly indestructible armor, Boba Fett is a force to be reckoned with. And now you can join him on his quest for galactic glory with this exclusive merchandise.
Achieve cult-like status, similar to Boba Fett, with this awesome merch. We've got everything you need to show the galaxy that you're a true fan of the Mandalorian bounty hunter, from t-shirts and hoodies to posters and mugs. Whether you're looking to add to your own collection or find the perfect gift for a fellow Star Wars fan, Redwolf has you covered.
Whether you're a diehard Star Wars fan or just looking for some awesome new gear, this is the perfect addition to your collection. So don't wait - order your own Boba Fett merchandise today!