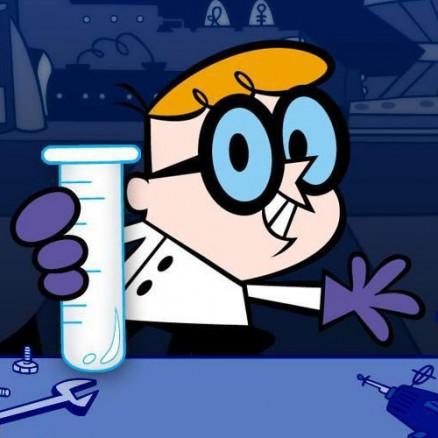 Dexter's Laboratory is a successful animated cartoon TV show produced by Cartoon Network and created by Genndy Tartakovsky. The popular show aired between 1996 and 2003, attracting audiences with its clever writing and whimsical tone
The series revolves around the adventures of Dexter, a young and genius science prodigy with a secret lab in his bedroom. He often uses the lab to invent gadgets and machines to solve problems and fight crime but is thwarted by his ditzy sister Dee Dee, who always manages to evade his lab security unknowingly. For reasons left unexplained, Dexter still manages to keep his lab a secret from his clueless, cheerful parents.
The show gained popularity among children and is still relevant to audiences who grew up with the show. Redwolf's Dexter's Laboratory collection is full of cute and eccentric designs that include everything from apparel like t-shirts and accessories such as posters, mugs, fridge magnets, and more! Designs also include characters such as Dee Dee and Dexter's arch-rival, Mandark.
Perfect for the geeks, nerds, and adults who are fans of the cartoon show, the Dexter's Laboratory collection has something for everyone! Explore the collection and shop from our website today!