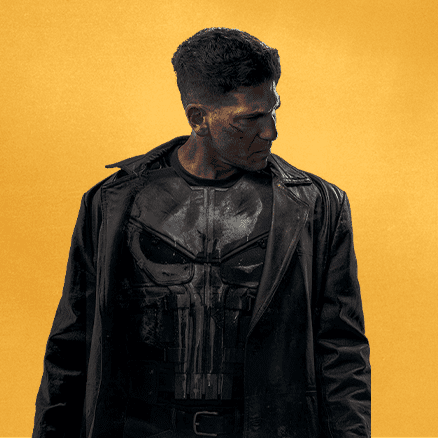 Ruthless, bold and fair- the Punisher is an antihero with a strong and unbiased sense of justice. No crime can go unnoticed when it comes to him.

Frank Castle was a war veteran with a normal life. But after his wife and children were killed by a mob, he became an active vigilante. With a psychologically disturbed mindset due to scarring events, the Punisher sets out to give the criminals what they deserve.
He is neither a hero nor a vigilante, he is the Punisher!
With nothing to lose, he slays the killers of his family and sets out for more such acts of antiheroism.

He is known for his crude sense of justice, rigorous combat training and a badass skull insignia that marks his presence! We are a fan of his skull emblem, that's evident in our Punisher tees and merchandise!
Join him as he sets out on his journey to bring justice and punish the undeserving of the life of solace. Pack your bags and arms, and don't forget our stunning Punisher merch to give an extra kick to your look!
Grab yourself the best of The Punisher t-shirts, badges, mugs and other accessories and show your love for the favourite vigilante only on Redwolf!