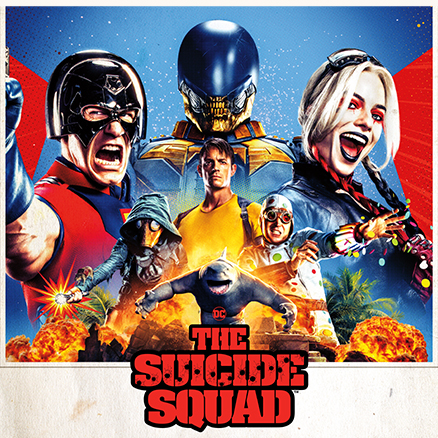 A U.S. intelligence officer decides to assemble a group of deadly criminals with astonishing capabilities for a mission to fight the troublemakers while the superheroes are away! Talk about irony, right?
Some well-known and blacklisted miscreants are summoned to form the Suicide Squad! This group of expendables are willing to throw their or someone else's lives preferably to get their job done.
Under the banner of "Government Work", these incarcerated supervillains now have a new motive and a new goal to conquer!

Why so kind and philanthropic, you ask? Of course, there is something in it for them - the promise of getting their normal, reckless, free lives back! (So that they can mess up the city and be back in prison again…?)
The team Task Force X comprises Deadshot, Harley Quinn, El Diablo, Killer Croc, Slipknot and Captain Boomerang. In a quest to fight off an entity that is out of this world, these misfits realize that they are not going to get the redemption that they were assured of after all.
But don't worry- our Suicide Squad merch is going to give you all the redemption that you have been promised! Casual, comfort and class, what else do you need?
So, be a little reckless and a lot confident like these miscreants with these awesome Suicide Squad Merchandise! Shop for your favourite superhero t-shirts, accessories and drinkware only on Redwolf!