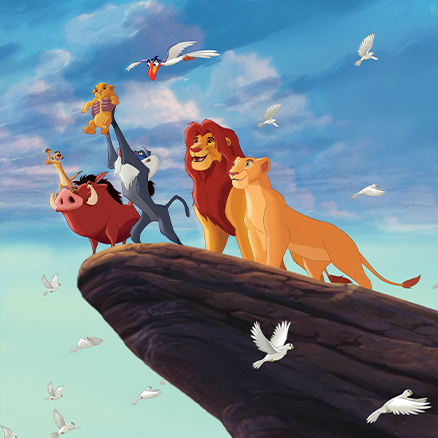 Are you a die-hard The Lion King fan?
It's time to "HAKUNA MATATA" because Redwolf has the newest The Lion King merchandise so you can feel like you can take your place in the Circle of Life! Whether you're more of a Simba-type wild and daring lion cub or carefree like Timon and Pumbaa, matching your lifestyle with The Lion King Merchandise from Redwolf is the perfect way to show how much this classic Disney movie means to you.
From t-shirts that quote the iconic songs from the movie to mugs featuring famous scenes from the movie, this collection has it all — perfect for any nerdy person who wants to shout their admiration from the rooftops.
No matter your sense of style, there's something here for everyone. - Redwolf has all your needs covered. Redwolf's The Lion King Merchandise is where you'll find everything you need to show your love for the movie.
Don't wait any longer, be as brave as Mufasa, enjoy life as Timon and Pumbaa, or step up like Simba and take what is rightfully yours with Redwolf and our awesome The Lion King Merchandise!