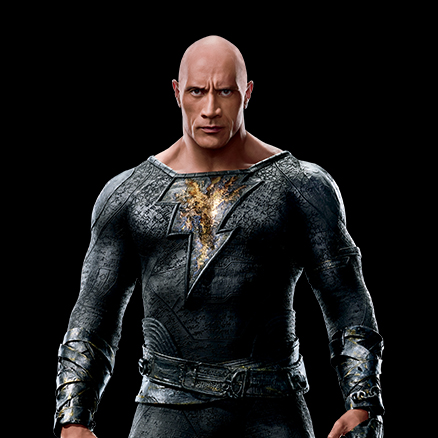 The world needed a hero. Instead, it got me.
-Black Adam
Before Billy Batson, the powers of Shazam and the Egyptian gods were bestowed nearly 5000 years ago on one man, who was imprisoned immediately in the ancient city of Kahndaq.
The hero was freed from his earthly tomb and unleashed on Earth into the modern times. Neither hero nor villain, this man is BLACK ADAM! Using his super strength and the powers of Shazam to deliver his unique form of justice, he believes that any action he takes is for the greater good of humanity.
This attracts the attention of the Justice Society of America, who are enlisted to stop his rampage, and teach him how to be a hero more than a villain. Black Adam must team up with the JSA to stop a force more powerful than Adam himself.
Also known as Teth Adam or "Mighty Adam" in DC Comics, Black Adam is a regular foe to the heroes on Earth and uses his powers like indestructibility, flight and healing factor to destroy his enemies! And we love a hero with a complicated moral compass!
Get Black Adam merchandise – t-shirts, mugs and more – right here on Redwolf!
*Officially Licensed DC Merchandise