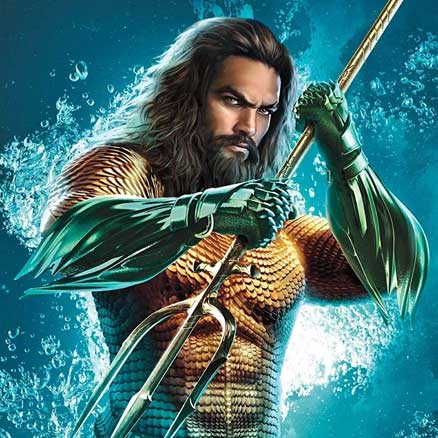 This Atlantean hero likes to take it easy and is a fun-loving superhero, but beware because he tolerates no miscreants. "I'm A Blunt Instrument And I'm Damn Good At It", is what he has to say about himself.
Yes, we are talking about the one and only Aquaman!
Despite being a son of the ex-queen of Atlantis, he prefers living on the land above. Arthur is raised by his father and trained himself to control his powers just so as to use them to his advantage and enjoy his life as a surface dweller.
This hunky Atlantian superhero not only gives us major tattoo goals but also does not fail to crack us up with his hilarious sarcastic commentary!
With superhuman strength and the ability to communicate with marine life, Aquaman and his trident are of prime importance to all DC fans.
With his strong demeanour and incredible leadership qualities, Aquaman never ceases to impress us when it comes to stepping up and giving people what they deserve. As he says to all the goons, "Ask The Sea For Mercy", he believes in his motherland and its powers and also never gives up when it comes to taking care of people who cross his land and his people!
We can't stop stanning him and his jolly personality! So, we at Redwolf have some really cool T-shirts waiting for you to bring out your Atlantean geek alive! What are you waiting for? Dive deep into the Aquaman fandom and get your merch to embark on a journey!

Rule the tides (while looking super cool) with our Aquaman T-shirts, curated just for you!