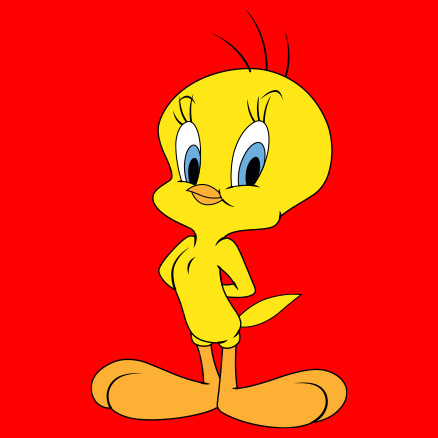 Tweety is the wildly popular character from the Looney Tunes franchise - a yellow canary with a childish voice who can outwit his enemies with finesse! Tweety might look sweet and cute, but don't let that fool you - he is cunning and quick which allows him to escape from danger time and time again!
Often pursued by Sylvester the Cat, who is determined to eat him no matter what! Tweety, by using his own quick thinking and with the help of other Looney Tunes characters, is able to escape every single time!
Follow Tweety on his zany escape adventures along with Granny, Sylvester, and Hector the bulldog as he masterminds many plans to dodge the cat intent on eating him!
Looking for Tweety apparel and accessories?! Made with high-quality materials made with quirky design, check out our wide-ranging collection of t-shirts, coasters, mugs, and much more, only on Redwolf! Perfect for anyone who grew up with nostalgia for this cartoon, you can find a variety of Tweety products on the website, with free shipping and easy returns!