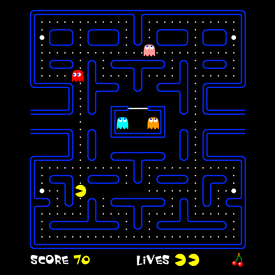 Are you a gaming enthusiast? If so, you'll want Redwolf's Gaming T-shirts! We know the Indian gaming industry is experiencing a major shift and what better way to show everyone that you're a proud gamer than with a Redwolf t-shirt! Our fresh new collection of shirts is sure to make you the envy of all your gaming friends. We know that when it comes to games nothing quite beats some stylish swag! That's why our t-shirts are designed with gamers in mind.
With a wide variety of sizes and colors available, we guarantee you'll stand out from the rest. Be it casual video game banter or testing your reflexes on console games, these designer tees are sure to add flair to any of your gaming activities. Plus, our top-quality designs feature unique hipster prints so you can bring your unique style directly into your everyday life. Leave the jerseys for the sports fanatics; Redwolf's Gaming T-shirts are perfect for any member of the gaming community!
Why stop there? Wear them out with friends to show off your gaming spirit. Pick out the one that speaks most to you and express your true gaming spirit today!