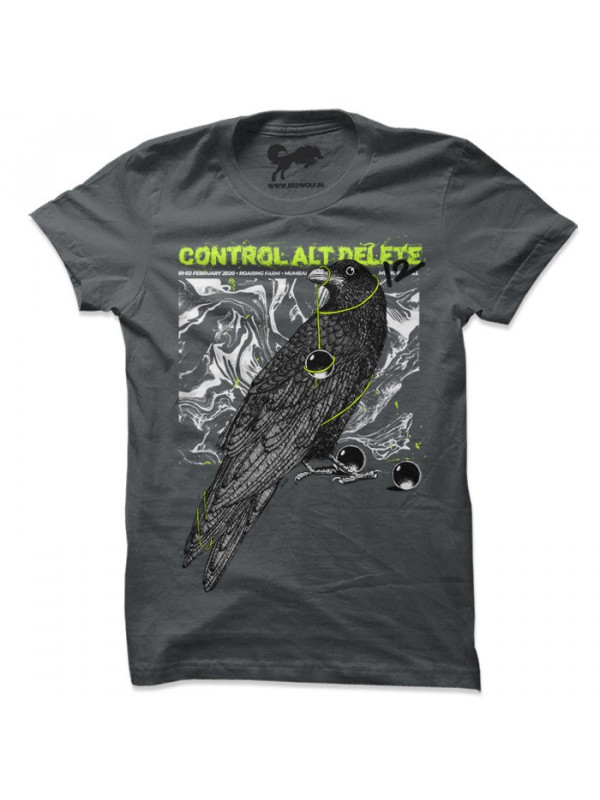 Out Of Stock
Control ALT Delete 12 T-shirt [Campaign Ended]
---
T-shirt
Rs. 499
9 years, 11 shows, 3 cities, and 150+ acts later, India's largest crowdfunded music movement - Control ALT Delete is back!
For its 12th edition Control ALT Delete heads back to the lush environs of Roaring Farm, Malad. The 1st and 2nd of February will see independent musicians, bands, artists and their fans from all over the country congregate at Control ALT Delete 12. 45 acts beautifully curated beautifully across 5 stages and over 2 days with experiences such as Lakeside camping, Food, and Art!
Independent music across the country is evolving into its own little communities, sub-genres and subcultures. Control ALT Delete aims to represent and showcase all of these burgeoning scenes while giving the power back to where it belongs – to the listener. A pay what you want model has been the bedrock of Control ALT Delete's philosophy since its existence. This is the outlook that has allowed us to be an inclusive and safe space for music fans from all walks of life irrespective of their economic status, sexual orientation or musical preference. We don't discriminate ever. Everyone who believes that music and the work of musicians has value and wants to experience cultural and musical freedom is welcome.
We have a no-logo policy and all our sponsors are the contributors, actual people, and bot brands, who make this happen year on year. We have been blessed to grow from a small gig to a two day, multi-stage showcase year on year. That trust is solely because of our curation and transparency when it comes to financials.
Each rupee contributed is accounted for and our accounts of all the shows have been shared on public platforms for people to evaluate, question and hopefully get inspired to start their own scenes.
If you believe in the same values and ethos as we do – we urge you to contribute – your time, your skill or your money towards this cause. Contribute at :
www.controlaltdelete.in