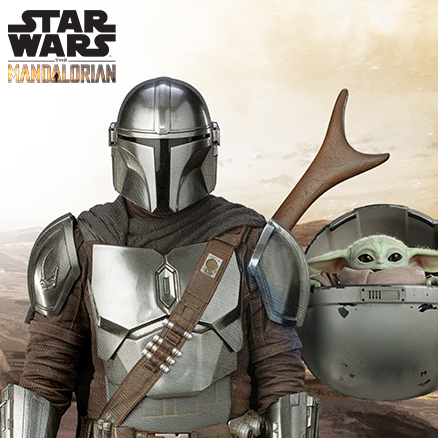 In a galaxy far far away, a warrior emerged. Orphaned at a young age, Din Djarin was rescued and raised by Mandalorian warriors. The Mandalorian later became a Bounty Hunter and started working with a group of mercenaries.
Breaking his code and abandoning his mission, the Mandalorian rescues an infant and ends up developing a father-son bond with the Child.
Coming from a long line of fighters, The Mandalorian was close with this tribe of Bounty Hunters and always had an interest in the foundling culture.
Show some love to the new Star Wars hero with our collection of The Mandalorian Merchandise. Redwolf has huge collection of The Mandalorian t shirts, mugs, phone covers and other accessories. Shop for The Mandalorian Merchandise today!