Showing 1 to 3 of 3 (1 Pages)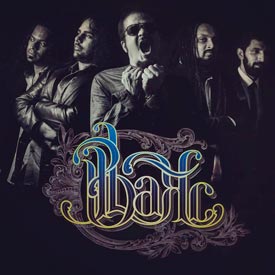 BLAKC (that's not a typo, folks) is a band from Mumbai made up of five very unique, talented individuals. They are (in no order of importance) Shawn Pereira, Varun Sood, Roop Thomas, Reinhardt Dias and Anish Menon.
BLAKC has always been about two things, the music and the people. We believe that our music is an extension of our personalities and the only way to connect to so many music lovers. Off stage we are weird; on stage we can tear a place apart purely because of the energy we have.
BLAKC since its beginning has been unable to fit into genres, we stopped trying and stuck to doing what we loved doing more than any other which is making our own music.

We each have such various influences that every song has multiple personalities. We love what we do and we love that you like us enough to have read this.
Members: Shawn Pereira - Vocals. Roop Thomas - Bass. Reinhardt Dias - Guitars. Anish Menon - Guitars. Varun Sood - Drums.
Website: https://blakc.bandcamp.com/