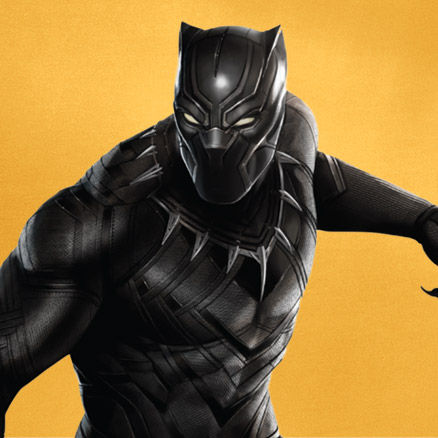 There is only one name that comes to mind when one thinks of royalty in the Marvel Cinematic Universe: the Black Panther! A king, a superhero and most importantly, a man to the people of Wakanda! Even though he followed his father's footsteps, he fully embraced his own path by allowing Wakanda to open up to other nations!
Generous, kind and charming, the Black Panther always fought for his people, aided by kickass Wakandan tech and the brains of his sister, Shuri! But the most badass tech he owns is the vibranium powered suit, that enhances the powers he gets from the Heart-Shaped herb!
"We must find a way to look after one another, as if we were one single tribe."
The Black Panther offered his critics, like the Jabari tribe, and his enemies, like Erik "Killmonger" Stevens, the same degree of respect as he would have anyone else! His faith in bringing people together and not letting them be torn up by fear and revenge, is what makes him the ultimate superhero!
And we here at Redwolf bow down to legends only!
As a tribute to the warrior king, Redwolf is out now with Black Panther T-shirts that you can buy right away!