IT'S HERE! REDWOLF MARK 2 IS NOW UP AND RUNNING!
It's been four years since we first launched Redwolf and we have come a long way since. We have had the same website since we launched back in 2012 and this update was long overdue. Six months of hard work and countless pots of coffee later, we are excited to finally announce the launch of our shiny new website! You can check it out at www.redwolf.in
The new website has a bold new look and easier access to all your favourite t-shirts and accessories. We tried to inculcate a modern design and make it easy to browse through our products. The new and improved menu bar helps you navigate through different product lines, categories and theme pages easily. In addition to that, each category page now has a menu that allows you to filter your search according to product, size, colour and them so you can find exactly what you are looking for.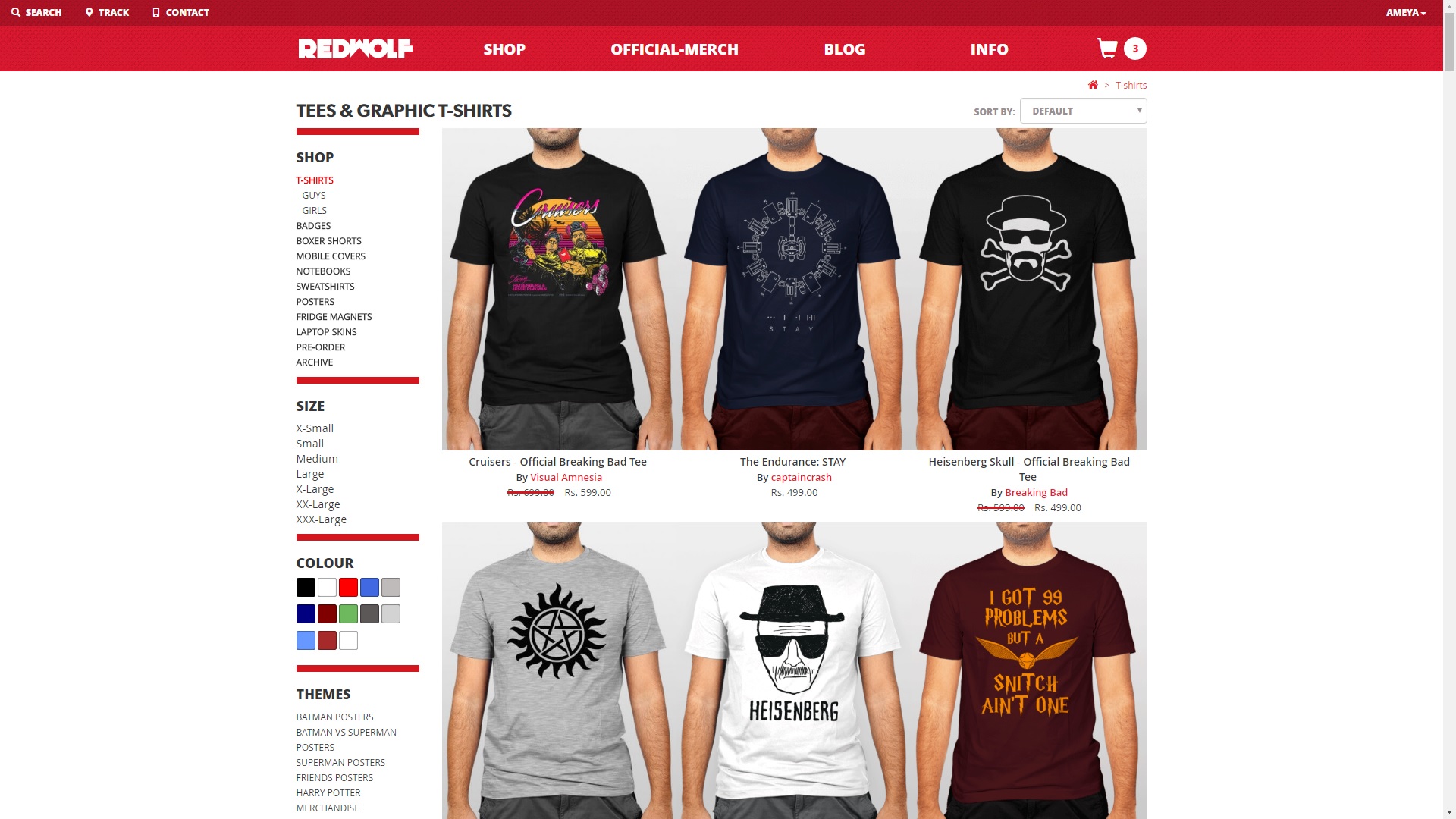 We have seen a steady increase in traffic from mobiles and tablets over a period of time and we wanted to make sure you have smooth shopping experience. The new responsive website design allows you to shop on screens of sizes! Redwolf is now mobile-friendly and you can shop on any device, anywhere!
Along with the new design, we are very excited to announce the addition of three new product lines to our ever growing collection! Some of your favourite designs will now will be available on Mobile Covers, Notebooks and Boxer Shorts!
Your suggestions and feedback is most welcome! Email us at [email protected].