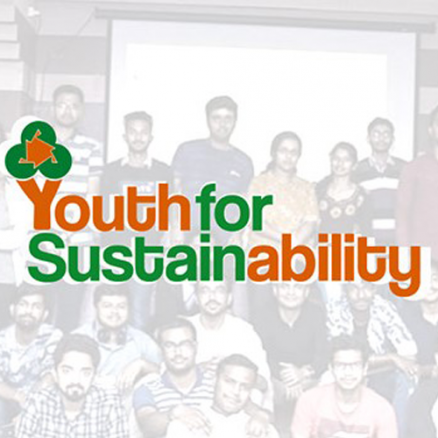 A basic yet the most neglected idea of Changes Matter has been very thoughtfully undertaken by a group of ambitious young individuals to bring in a wave of progress via the alternative manner of lifestyle. Youth For Sustainability India, focuses on Involvement & Implementation of subtlety in livelihood, along with the idea of integrating environment and sustainable development into the utilitarian mindset of an individual and a profit-seeking company.
With the #ACTIONBEFOREREACTION, the organization aims to integrate with businesses, corporates, and educational institutes to coexist for a Sustainable Development via targeting the SDG 12 & 13.
YFS conducts its activities to help the younger lot to channelize their necessities and terminate the hierarchical degradation of the environment for a securer future.
With the outbreak of the deadly virus, and an unavoidable lockdown imposed on the entire World, YFS initiated a crowdfunding for Covid19 relief, via conducting various online contests which raised an amount of 1.4 lacs rupees, later utilized to benefit the adversely affected individuals.
In accordance with conscious living, the organisation took the initiative of a campaign "One Tree for every Tee", focusing on planting a tree for every T-shirt bought, for a greater impact.
Moreover, it's also the blend of subtly with the uniqueness of creative designer products in sync with Sustainability.
Every step count, no matter how small. All that matters is the intention behind each.