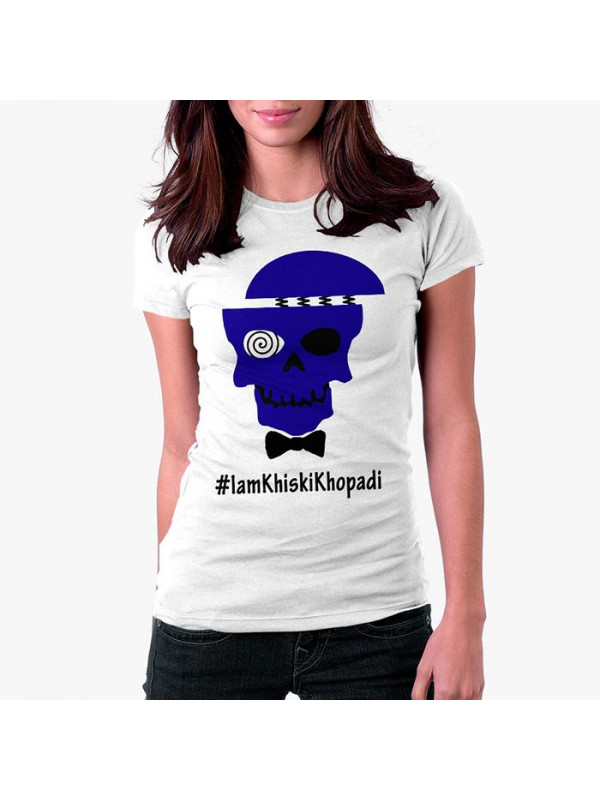 Khiski Khopadi's: Shifted Skull V 1.0 T-shirt - Women's T-shirt
---
T-shirt
Rs. 599
Khiski Khopadi's - Shifted Skull V 1.0 T-shirt
---
T-shirt
Rs. 599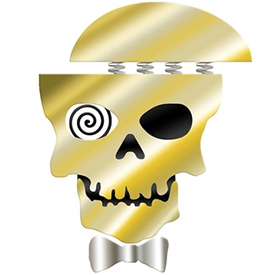 Khiski khopadi (www.khiskikhopadi.com) is a web blog where we share stories of everyday people -their stories of travel,their stories of dreams,their stories of passion,their stories of struggles,their stories of breakup,their stories of pain,their stories of joy,and basically a story of how they became what they are today.
We believe that everyone has a story and that's why we adopted the tag line - "Everybody has a crazy in us".
What started with the concept that - people are inspired more by smaller success stories of individuals they know personally,than bigger stories of celebrities,has since been evolved in a great way.
Sharing more than 100 stories till now,we are sure that we have brought a smile on the face of many individuals,and are doing our part in making this world a better place.

Please help us scale this initiative to great heights by buying this tshirt and helping us build our team and dream.

#IamKhiskiKhopadi
Follow us @ https://www.facebook.com/Khiskikhopadiofficial/

For suggestions or feedback or to submit your story please mail me at tihra[email protected] or connect with me on facebook @ www.fb.com/tihrach