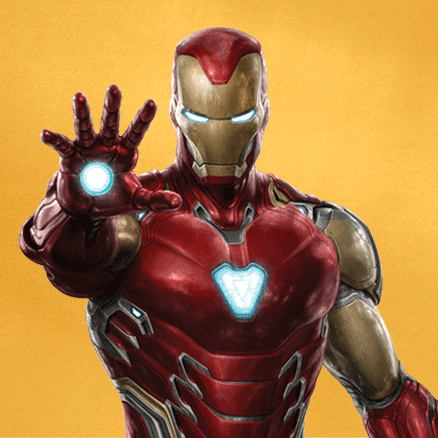 "I did you a big favor. I have successfully privatized world peace. What more do you want?" - Tony Stark
Iron Man aka Tony Stark was a key member of the Avengers Initiative. Not just a member, he's often considered the face of the Avengers and by extension, the MCU. He may have started out as a self-centered, egotistical, playboy billionaire but we watched him grow into a caring, selfless man and a father figure. He sacrificed himself to save the world from Thanos (no, we aren't over it yet and refuse to get over it).

Are you a hardcore Iron Man fan? Are you looking for the perfect merchandise to flaunt your love for Tony Stark? Then you don't have to look any further than Redwolf's Official Collection of Iron Man Fridge Magnets. We have it all and more!

One thing we love about Tony is he never hid behind his suit. Even when multiple people tried to get him to. He (figuratively) stuck a middle finger in the air and told the world that he was Iron man. Hell, he even gave out his address and told the people who were hunting him, exactly where they could find him. If that's not the very definition of someone who doesn't give a hoot, what is?

Can we really talk about Iron Man and not talk about his Iron Suits? Whether the crudely designed Mark I or the nanotech suit or any of the ones in the middle. We love and stan each and every one of them. Each of them has its own special add-ons and features that make them unique.

Tony Stark may have his Iron Man Suits and their accessories, and the chances of you getting your hands on one of them are really low. But you can get your hands on Redwolf's collection of Official Iron Man Fridge Magnets. They're not as amazing as his suits but they come pretty close!