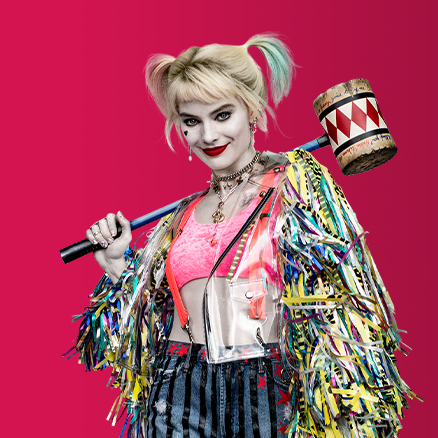 Harley Quinn once lived a normal life.
She was smart, beautiful, a trained gymnast and a very well known psychiatrist until she met The Joker.
She fell in love with the Joker while she was treating him as a patient in Arkham Asylum, and that was it for her.
Being influenced by the notorious criminal, conditioning her mind with an array of lies and disbeliefs, Harley Quinn becomes a humorous, psychotic and absent-minded sidekick of Joker. She became completely devoted to him and acted as his accomplice in almost all his criminal pursuits.
A greatly skilled combatant, Harley Quinn is known to have augmented stamina and uses her gymnastic skills to fight whoever gets in her or her Puddin's way!
We can't promise you the eccentric & extra red and blue outfit that Harley totally rocks but with our Harley Quinn T-shirts, you can most certainly bring some funk to your wardrobe!
Choose from a range of Harley Quinn goodies and flaunt your love for one of the baddest psychiatrists in history! Available for you, only on Redwolf!